Sometimes the last thing a book needs is a film adaptation that feels all wrong. The best example for me is The Hobbit, which I felt never quite lived up to the book. However, here's ten books that I would love to see on the big screen, or as a TV series – I can dream, can't I?
(Click on book covers for Goodreads info)
1. Memoirs of an Imaginary Friend by Matthew Green
This is one of my favourite books and I know it would make a fantastic film. Maybe Peter Jackson could get hold of it and give it a touch of The Lovely Bones – beautifully vast and abstract. I like the idea of there being a darker fantasy element involved, so perhaps the imaginary friends are actually quite frightening but the children see what they want to see.
2. Eleanor & Park by Rainbow Rowell
Well all know this would make a great teen chick-flick that, like Twilight and The Fault In Our Stars, would have as many thirty year olds queuing as thirteen year olds.
3. The Poisonwood Shadows by Christina Crook
This is such an underrated book; I think the action and dystopian world would be right at home next to Divergent.
4. The Outcast by Sadie Jones
It's always refreshing to have an edgy romance that takes itself seriously and isn't set in a twenty-first century bustling city.
5. The Particular Sadness of Lemon Cake by Aimee Bender
A quirky story narrated by a little girl with a special power. It is a shame that Mara Wilson (who played Matilda in the 1996 film) grew up, because I can imagine her being the perfect nine-year-old Rose.
6. The Night Circus by Erin Morgenstern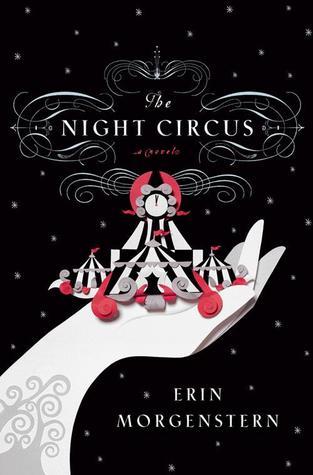 There have been rumours about this being turned into a film, but are they true? It seems this book would be too good an opportunity to miss; it could be simply beautiful on the big screen. Just imagine what some one like Tim Burton could do with it…
7. The Bunker Diary by Kevin Brooks
Or, to be honest, any book by Kevin Brooks; Candy or Lucas would work just as well. If The Bunker Diary was a film, I'd have to insist on a '15' age certificate, as it is violent and nasty (all the things people seem to love in their literature and movies these days). This caused quite a stir when it won the Carnegie Award, and I imagine adapting it into a film would cause quite some controversy. (You can read my book review of The Bunker Diary here).
8. The Shock Of The Fall by Nathan Filer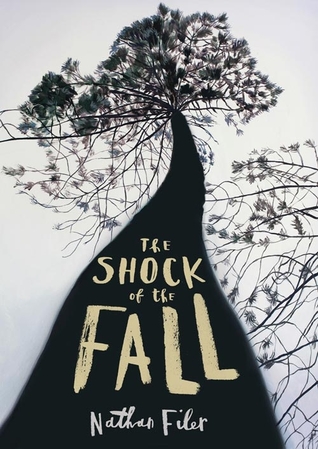 If done well, tears would be shed. Many tears.
9. The Five People You Meet In Heaven by Mitch Albom
Another book that could do with the Peter Jackson treatment, though maybe a five-part series would suit it better than a film.
Update: This is already a film, apparently! It was released in 2004 – oops, I'd never realised!
10. The Strange Library by Haruki Murakami
Sadly, I found this book a bit disappointing; it looked so aesthetically pleasing, but I personally felt that it lacked any real depth in the writing. That doesn't mean it wouldn't make a fantastic film. The plot and characters were unusual, and using the visual elements of the book, I imagine a film could have the potential to be quite impressive.
---
More information about the Top Ten Tuesday feature (hosted by The Broke and the Bookish) can be found here.