First Lines Fridays is a weekly feature for book lovers hosted by Wandering Words. What if instead of judging a book by its cover, its author or its prestige, we judged it by its opening lines?  If you want to make your own post, feel free to use or edit the banner above, and follow the rules below:
Pick a book off your shelf (it could be your current read or on your TBR) and open to the first page
Copy the first few lines, but don't give anything else about the book away just yet – you need to hook the reader first
Finally… reveal the book!
Feel free to comment below or tag me in the post, so I can check it out and maybe share it on Twitter.
Everyone my age remembers where they were and what they were doing when they first heard about the contest.
---
Read on to find out which book this extract is from…
Ready Player One by Ernest Cline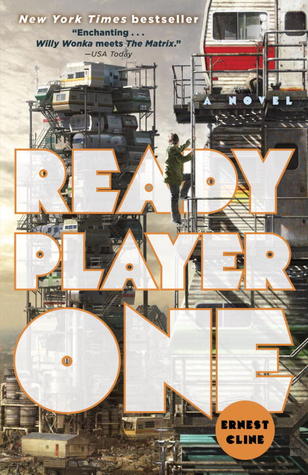 INFO | Goodreads
BUY | The Book Depository
---
Summary:
In the year 2044, reality is an ugly place. The only time teenage Wade Watts really feels alive is when he's jacked into the virtual utopia known as the  OASIS. Wade's devoted his life to studying the puzzles hidden within this world's digital confines, puzzles that are based on their creator's obsession with the pop culture of decades past and that promise massive power and fortune to whoever can unlock them. When Wade stumbles upon the first clue, he finds himself beset by players willing to kill to take this ultimate prize. The race is on, and if Wade's going to survive, he'll have to win—and confront the real world he's always been so desperate to escape.
---
This book is exactly the book I've been searching for to get me out of my reading slump.  It is exciting, original, and triggering geek-outs every few pages.  I've never read anything like it before!
I'm only a third of the way through, but I already think every geek should give it a read – it really is something special.  I can't wait to review it!
Want more First Lines Fridays posts?  Check out the First Lines Fridays archive!