There is a lot happening in the Wizarding World at the moment. Harry Potter and the Cursed Child has been announced as the next part of the Harry Potter story, mixing up the usual book format. I'm actually really excited by the prospect of owning a copy of the play; I find the concept is a lot more novel than just publishing another book.
Though I am currently battling the urge to pre-order the book, that isn't stopping me from noticing all the amazing merchandise available for the famous series at the moment.
I thought I'd make a list of some of the unique and quirky products I have found recently, maybe with the hope that they will magically appear in my life.
1.) Book of Spells Kindle Cover
I've seen covers for all the literary classics, but this is the first Harry Potter themed cover I have found. I love the simplicity of the purple and gold of this Kindle cover – it looks quite regal – and the tiny symbols of the lightening bolt scar and deathly hallows.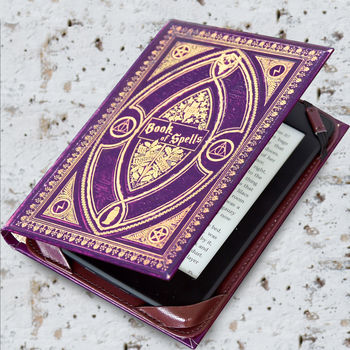 Available to buy at notonthehighstreet.com.
2.) Daily Prophet Skirt
This is a little bit different to a themed pair of socks or a hoodie. This beautiful handmade skirt is a statement. I'm not bold enough to wear such a thing, but I still love it!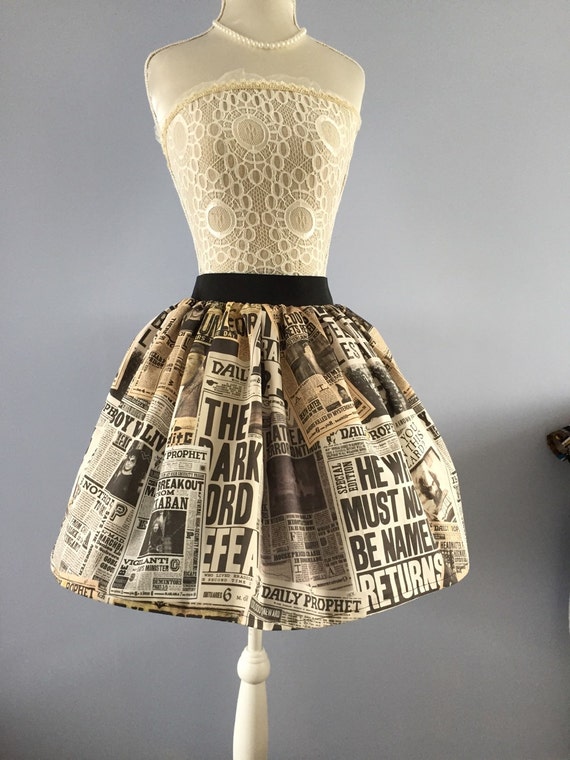 This unique skirt is available to buy on Etsy.
3.) Harry Potter Themed Candles
Etsy seller From The Page sells a range of themed candles based on literary favourites. The Harrry Potter candles caught my eye, especially A Free Elf, which smells of clean cotton.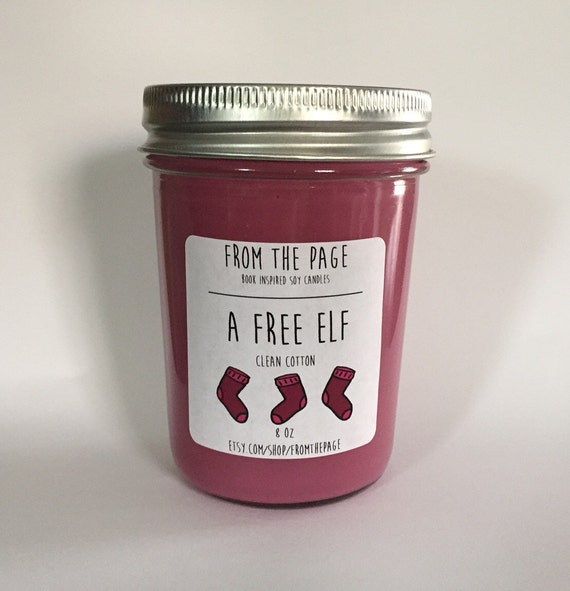 Available to buy on Etsy.
Hagrid's Pumpkin Patch is also an available scent.
4.) Foiled Stamped Bookmark: Marauders Feet
I'm sure I'm not the only one who is addicted to collecting bookmarks. I have at least fifteen bookmarks – some gifts, others handmade or bought by me – when really I should only need one at a time. These popped up in my Instagram newsfeed a few weeks ago, and I especially love the Marauders Feet; the gold and black together are really effective.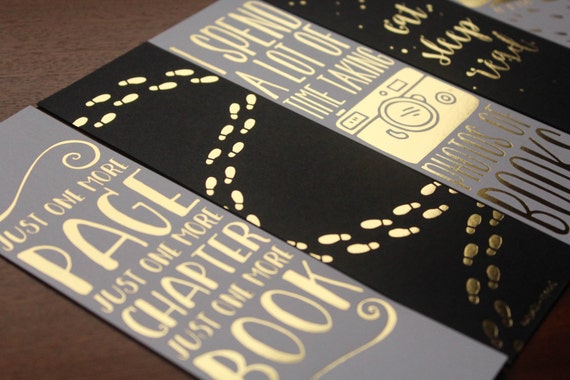 These beautiful bookmarks are available on Etsy, and also come in silver.
5.) Harry Potter and the Cursed Child: Parts I & II
What sort of list would this be if I didn't include the play of J. K. Rowling's new story? You can actually pre-order Parts I and II, which will be released the day after the show opens this summer. Exciting stuff!
More information on the book can be found on Goodreads. It is also available to pre-order on The Book Depository.
---
For those interested, much of the Harry Potter news can be followed on Pottermore: https://www.pottermore.com/news
Which pieces of Harry Potter merchandise do you love?