When I was in my early teens, I was introduced to anime.  I had watched Dragon Ball Z as a child, but it wasn't until I made my first nerdy group of friends that I understood that anime was unique, and quite frankly, completely awesome.  Numerous comic conventions and manga books later, my love for anime is still burning bright.  Here's a peek at some of my favourites:
Blue Exorcist
Blue Exorcist follows Rin Okumura and his brother Yukio, who discover they are the sons of Satan.  Rin follows his brother to True Cross Academy, where he learns to control the supernatural power he was born with.  I love the premise of this series, and the friendships that are formed throughout the episodes just melt my heart.
Fairy Tail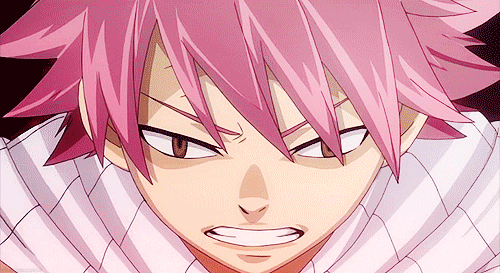 I have never shed as many tears over anything as I have for Fairy Tail.  This is the series I always try to force on my friends, because I want everyone to share the pain and just sheer joy of this anime.  In a world where magic is commonplace, Fairy Tail is a guild full of some of the most rambunctious members of the magic community.  We are introduced to the guild by fledgling celestial wizard Lucy, who can summon zodiac spirits to battle with magic keys (because this anime has cool stuff like that!).  What I really just love about this series is the mindblowing number of characters!  Though this is overwhelming to start with, the story takes the time to explain everyone's unique style of magic, and their backstory too.  Also, for the record, I have a major anime-crush on Gajeel…
Soul Eater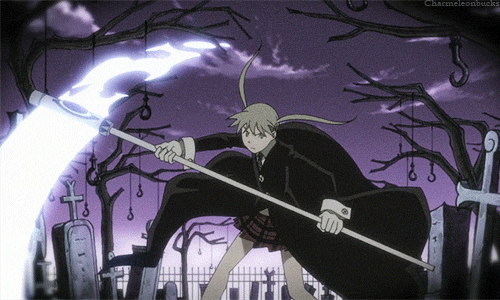 One of my all-time favourite characters can be found in Soul Eater: Excalibur, the excruciatingly annoying personality of the famous Arthurian sword.  I really can't get over how hilarious a concept it is that such an iconic weapon has been given such an unlikable persona.  The series itself follows teams of weapon meisters and their weapons, who are all training at the Death Weapon Meister Academy in Death City.  They all dream of raising weapons that Death himself can wield.
Hellsing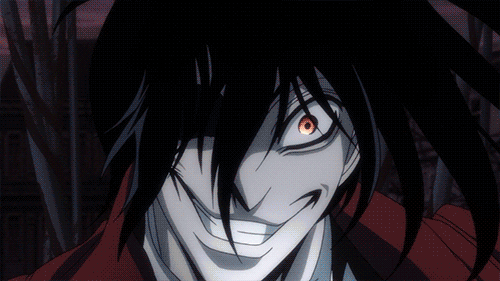 It took me a little while to find a gif that wasn't too gruesome, which is hard work with an anime centered around violence and gore.  Generally, I'm not all that fussed about vampires, but Hellsing really changed my mind about that.  In the 13-episode series, Alucard the vampire offers his loyalty to supernatural organisation, Hellsing, whilst training his new blood-thirsty apprentice.
Elfen Lied
The award for most beautiful opening has to go to Elfen Lied.  This violent sci-fi anime is about the alienation felt by a teenage member of a mutant race.  Lucy must struggle with her desire for revenge against the humans who wronged her, and her love for her new friends.  I'll admit, it must have been a decade since I watched this anime, but there is something so tragic about the story that has stayed with me all these years.
---
Which anime series do you love?